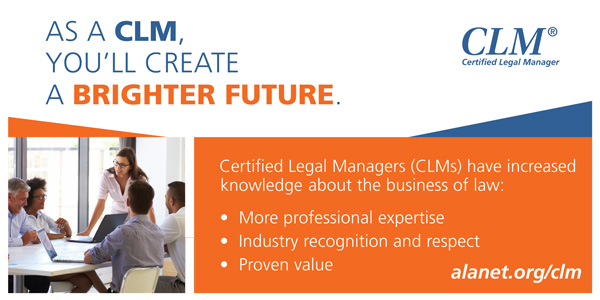 ILTA Event

The local Chapter of ILTA has once again invited the DE ALA members to attend their meeting being hosted by Darryl Hendricks of Preti Flaherty. Please register here and we will pass along your plans to attend.
Here is the information provided:
"Considering moving or have you moved content to the cloud? What are the benefits, challenges and implications? Has using the cloud made your job easier or more challenging? How can you manage it all? Join us for lunch and a roundtable discussion where we will discuss the challenges of moving content, including how to manage users, groups and access controls across disparate systems."
The speaker will be Ben Weinberger, VP of Solutions and Lawyer in Residence at Prosperoware
This event is open to anyone working in a law firm or legal department so feel free to invite a colleague. There is no cost to attend!
Tickets
$0.00 DE Member
$0.00 Guest